GWPLANNING was formed in 2010 to provide town planning consultancy and regeneration delivery advice focused on city centre and other major projects. Based in the Midlands, the company is currently involved in projects in a number of cities including Birmingham, Bristol, Coventry, Leicester, and Salford. The GWP approach is client-centred with a strong appreciation of how public and private sectors can work together to achieve mutually positive outcomes.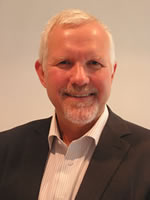 Company founder Geoff Wright has over 35 years' experience of award winning city centre and major projects. As Birmingham's Head of City Centre Planning in the 1990s he enabled the Brindleyplace and Bull Ring schemes, quarter plans and city centre environmental and management change programmes. In 16 years of consultancy since he secured consents for major mixed use schemes including Cabot Circus in Bristol and Friargate in Coventry as well as numerous office, housing, university and PFI hospital developments.
Geoff's approach is based on a realistic appreciation and expression of the benefits and impacts of developments, resolving a clear path through the planning bureaucracy to secure relevant permissions and related agreements in a timely manner.
Geoff authored the Universities UK Planning Guidance (2008), and has provided planning input to multi-site estates strategies for Bedfordshire, Cumbria, Exeter, Salford and other Universities. He is widely known within the planning profession as an expert brokering successful developments, and has been involved with Design Council CABE for many years as a planning 'enabler', including current involvement as a Built Environment Expert on localism and plans review. He is a board member of the Midlands Architecture Centre MADE and a chair and member of Planning and Design Review Panels.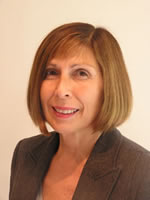 Noelle Wright is an architect with over 30 years' major projects experience working across the sectors both public and private, in the UK and internationally. With an interest in urbanism and a specialism in transportation infrastructure, Noelle has been involved recently in the complex regeneration project at Birmingham New Street Station, and client-side (1998-2002) in the implementation of Birmingham Airport's £250m masterplan.
Noelle was also a member of the Department of Transport's Independent Verification team (2006) reporting on Dublin Airport's Terminal 2 and is a Design Review Panel Member of Urban Vision.